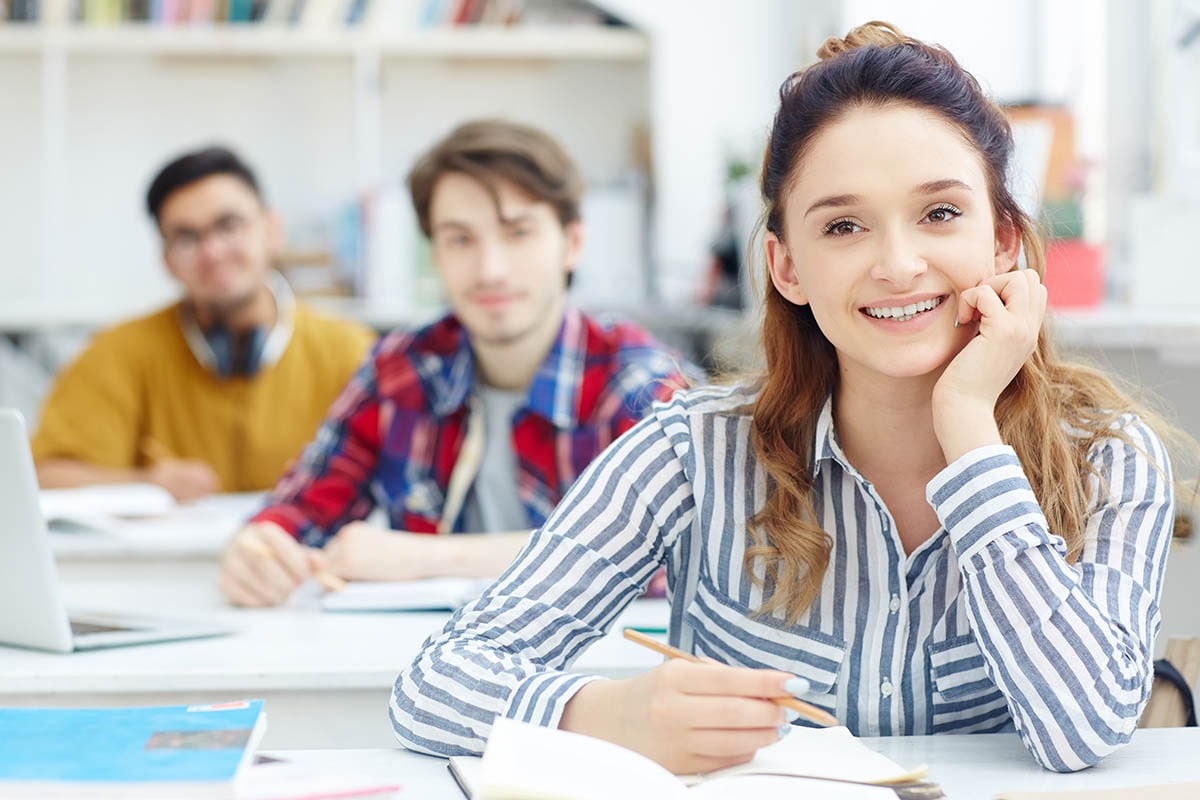 What is GRE?
The Graduate Record Examination also known as GRE is the most standardized test for admission to graduate school that's widely accepted in the world including the top MBA programs in the US.
With more than 7 lakh people taking the GRE annually, the test lasts approximately 3 hrs and 45 minutes being divided into three major sections namely, the verbal reasoning section, the quantitative reasoning section, and the analytical writing section.
Why Choose Daffodils Study for Your GRE Preps?
Every Daffodils GRE preparation course is intensive and rigorous. Our GRE preparation is tailored towards busy professionals. We will teach you what you need to know in the least amount of time. You will learn a deconstructive approach to confidently approach the GRE exam, and then apply these techniques to practice questions, inside and outside of class.
Daffodils GRE coaching has created unique GRE prep material for students, who are serious in achieving a top score and are looking to unlock their full potential through the GRE test.
Why GRE?
A GRE score may be a required part of your application to a graduate-level program. Even if it's not a set requirement, it may still help to support your application for a place on a master's or PhD program, or for a fellowship. With Daffodils GRE coaching online you can excel your graduate career with erase.
GRE is a user-friendly computer-based test that allows you to skip, mark, review, and change your answers.

You want to apply to grad school within the next 5 years. GRE scores are valid for 5 years.

A good GRE score helps candidates forge a successful career with ease of approval in visa application.

You want to be considered for merit-based funding

You want to apply for a Master's or Doctorate degree in the USA
You want to study for a flexible test that is respected by graduate and business schools

You want to give yourself the best chance of success by focussing on verbal skills, strategies, and analytical writing

You already have a good level of English language ability

You want to enhance your CV and improve your chance for professional success in the future

You have Proof of Scholastic Preparation/Proof of English Proficiency
GRE General Test
The GRE general test measures verbal reasoning, quantitative reasoning, and analytical writing.
Subject Test
If you know what SAT Subject Tests are, GRE Subject Tests are similar. As opposed to the general GRE, which tests your knowledge on a variety of topics, GRE Subject Tests focus on a specific topic. They're designed to let you prove your knowledge in a specific subject area that you have a strong background in.
GRE Preparation Strategy
An effective way to prepare for GRE preparation online is to follow a discipline and work for it. Individuals willing to put in the commitment required by such a method. So, study online with Daffodils personal trainers that offer many advantages such as convenience, study at pace and personal guidance to help you stay on track.
However, you can also join Daffodils GRE coaching class for your GRE preparation.
GRE as a Career
GRE preparation online can result in a successful high-paying career in most competitive fields that draws MBA graduates such as financial analysts, investment bankers, investment fund executives, marketing managers, business operation managers, information technology directors etc all at high level positions.
However, if you excel in the test, your GRE preparation online at Daffodils can also lead you to secure a job as a GRE instructor.
GRE Class Program
At Daffodils, we teach you exactly what you need to know to ace the exam. Our GRE coaching online course material and pedagogy are designed keeping in mind the core concepts that are tested on the GRE. We help you solve questions with maximum accuracy as well as speed.
GRE Program
Daffodils fast paced GRE coaching online program will help you learn and master all GRE concepts starting from fundamentals to advance in a short span of time. Unlimited doubt-clearing sessions, numerous online sectional and full length tests, and customized study plans ensure that you score to the best of your ability.